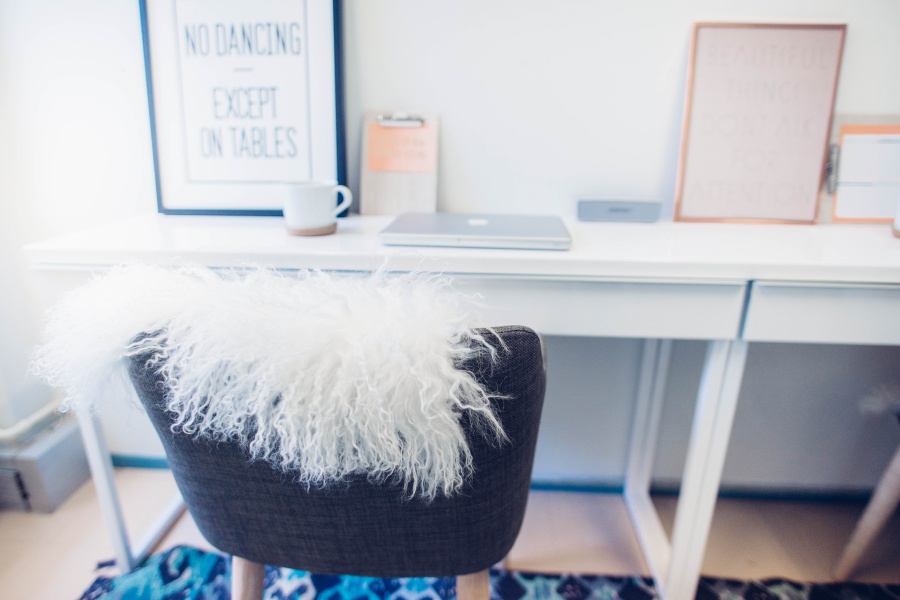 Jaiks! Hommat etenee hitaasti, mutta varmasti! Lopulliset päätökset seinälle tulevien taulujen suhteen pitää vielä tehdä, tauluhyllyt porata kiinni ja verhot ripustaa (lue hommata ripustimet..). Muutamaa juttua odotellaan vielä postista ja jonkun sortin hyllykaappi me vielä tarvitaan, mutta tässä se nyt on, meidän ikioma pieni työhuoneemme 🙂 Pari kokonaista päivää olen pöytien ja tuolien kasaamisen jälkeen toimistolla viettänyt ja vitsiiiiiit, että mä nautin!
Postattuani ensimmäisen työhuonekuvan Instagramiin, olen saanut aiiiika monta viestiä, jossa on kyselty tavaroiden perään. Noh, toimiston sisältöhän on työpöytiä, puualustoja ja mustaa tekstitaulua lukuunottamatta Ellokselta! Tyypit siellä olivat niin huikeita, että kuullessaan meidän uudesta työtilasta, tarjoutuivat avustamaan meitä sisustuksessa!! Kaikki tuotteet ollaan kuitenkin valittu itse 🙂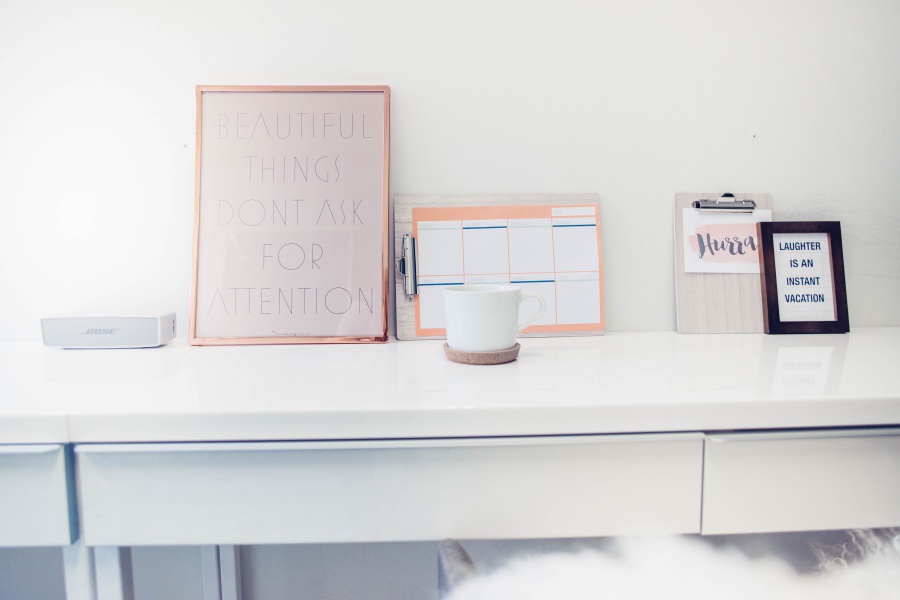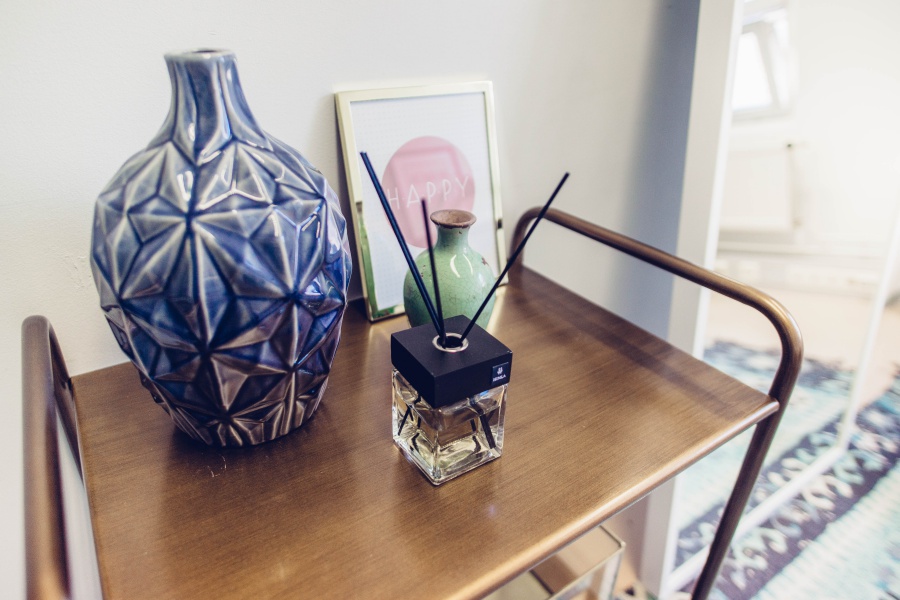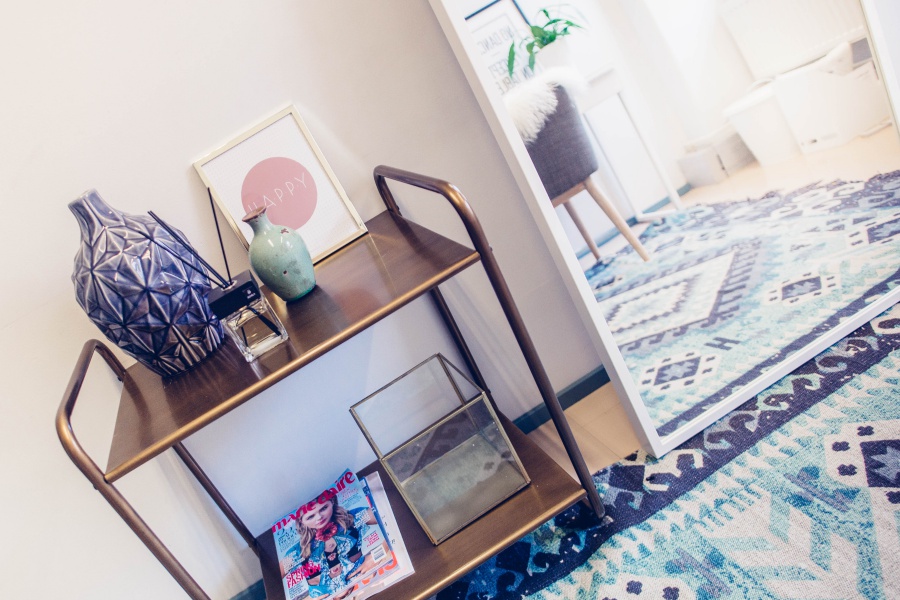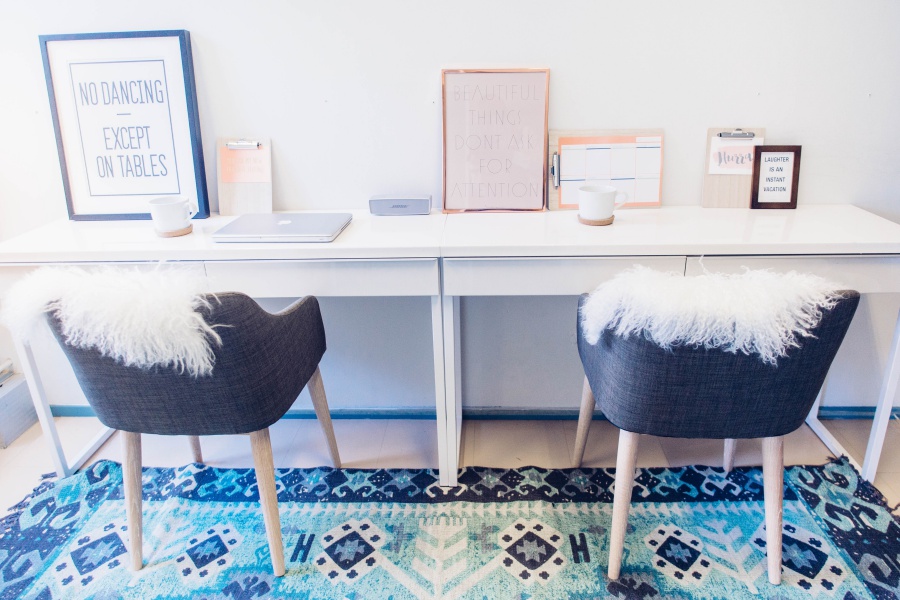 Here it is!! Our new little office! It isn't ready yet, we're still waiting for some furniture to come but anyway, I've been working here for few days now and I just looove it here!!
xx Sara