AUTUMN INSPIRATION
24 October, Oct 2015 - 08:14
Aamu on vierähtänyt sivustoja selaillen ja inspiraatiota imien. Niin ihania tyylejä ja yhdistelmiä etten kerta kaikkiaan kestä!!
Olen tällä hetkellä arkipukeutumisessa ihan todella heikkona löysiin villapaitoihin, turkkeihin, vaaleanharmaaseen, nahkahousuihin ja -hameisiin, vihreään, pipoihin ja poolokauluksiin. Niin heikkona, että toitotan näistä näköjään vähintään joka toinen päivä 😀 Mutta entäs te? Mitkä ovat teidän tämän hetken syystrendien suosikkeja?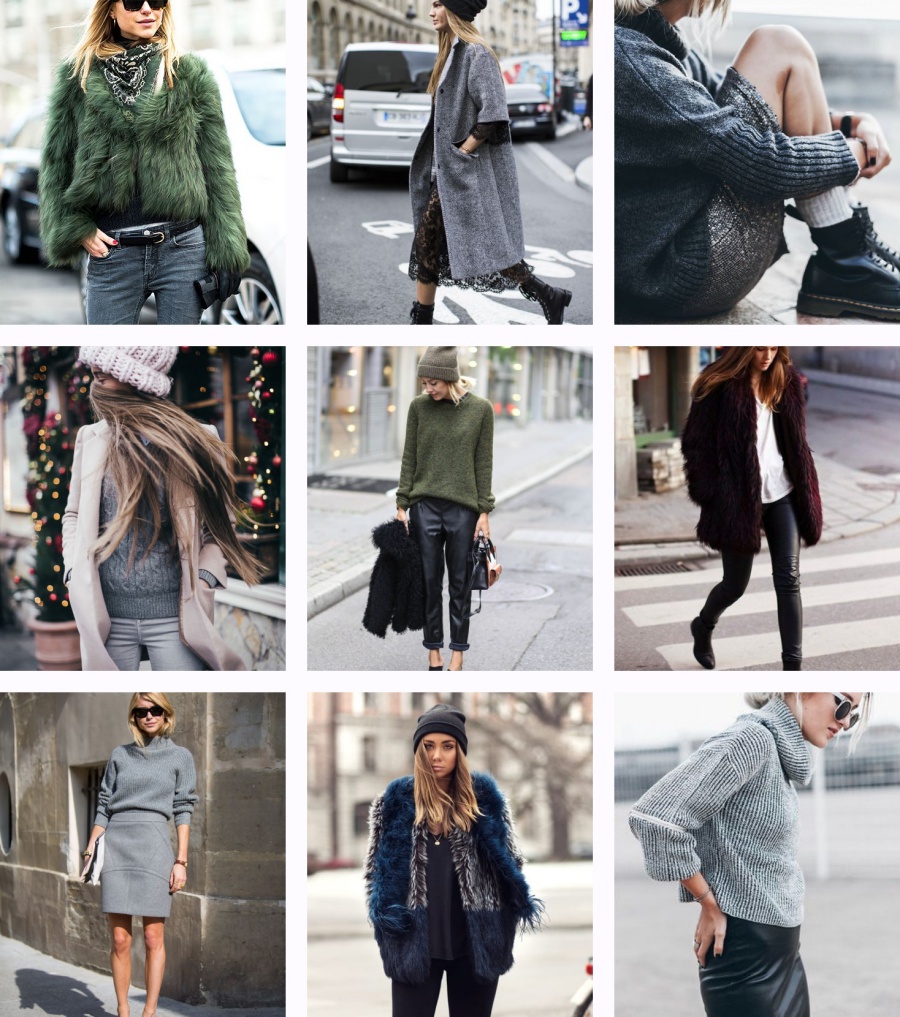 Pictures Pinterest
Light grey, leather, faux furs, smaragd green, beanies and roll necks. When it comes to autumn trends, these are my all time favorites!
xx Sara